Team Akatsuki(チーム暁)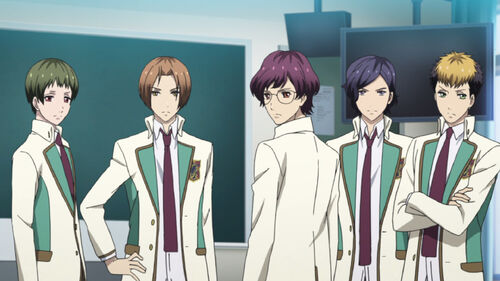 Team Akatsuki (チーム暁), is one of the five Star Teams and is led by Akatsuki Kyoji.
In the Newcomers' Debut Performance, they were ranked 2nd and passed on to the next test stage.
For the Ayanagi Festival, they took a slot for the Ayanagi Small Hall. They eventually got 2nd and passed the final stage.
Isshiki Kanade
---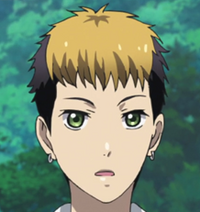 ---
一色 奏
Jumonji Ryosuke
---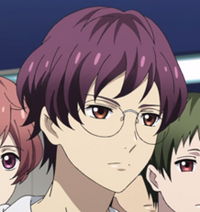 ---
十文字 良亮
Yurino Mayu
---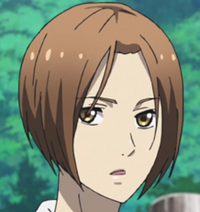 ---
百合野 茉優
Chigira Wataru
---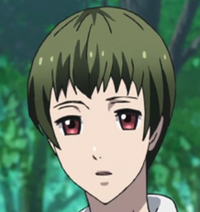 ---
千木良 渉
Manjome Koji
---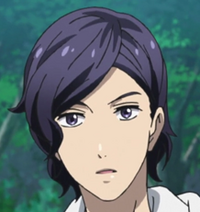 ---
万城目 浩司
Akatsuki Kyoji
---
---
暁 鏡司
List of Songs
Edit
All of the members' family names have a kanji character in relation to numbers.

Isshiki (一色) : Ichi (一) - One
Jumonji (十文字) : Ju (十) - Ten
Yurino (百合野) : Hyaku (百) - Hundred
Chigira (千木良) : Sen (千) - Thousand
Manjome (万城目) : Man (万) - Ten Thousand

Comparing Jumonji's and Isshiki's cameo from Season 1, OVA and finally Season 2, there was a number of changes made to their hair colors and height difference.
The training attire for members of Team Akatsuki comprises of a white zip hoodie with black trims on the pockets and a black line that starts at the shoulders and goes all the way down the sleeves, together with a pair of black mid-length shorts. They wear a dark pink T-shirt inside, with the exception of Jumonji who wears an orange T-shirt and Isshiki who wears a light green T-shirt instead.
Jumonji's icon in the group chat is a picture of a mandarin orange.[1]
References
Edit
Community content is available under
CC-BY-SA
unless otherwise noted.