Kao Council (華桜会)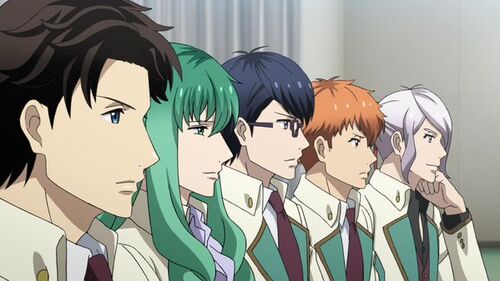 The Kao Council (華桜会, Kao-kai) is a group of third-year students who stand at the top of the Musical Department.
The Kao Council exists in Ayanagi Gakuen as a sort of student council. In a school that respects the independence of students, the members have a strong voice among the faculty and staff. Because graduating from it promises to be the ultimate backup for a musical actor, it is admired by all the students.
Otori had previously withdrawn from the council in order for Team Otori to remain in the audition. After auditions were over, he returned to the Kao Council shortly before the Graduation Ceremony.
Current Members (New Kao Council)
Edit
Previous Members
Edit
Kao Council
Edit
List of Songs
Edit
The Kao Council was originally made up of four people. During the year Hoshitani entered the school, the number of members was raised to five as the director wanted both his grandsons (Hiragi and Otori) on the council.
In order to prevent the disbandment of Team Otori, Otori withdrew from the Kao Council.
At the end of season 3, it can be hinted that the next Kao council will consist of all the 19 second-year students that were in the music department The 19 students are Team Otori, Team Hiragi, Team Yuzuriha and Team Sazanami.
References
Edit
Community content is available under
CC-BY-SA
unless otherwise noted.